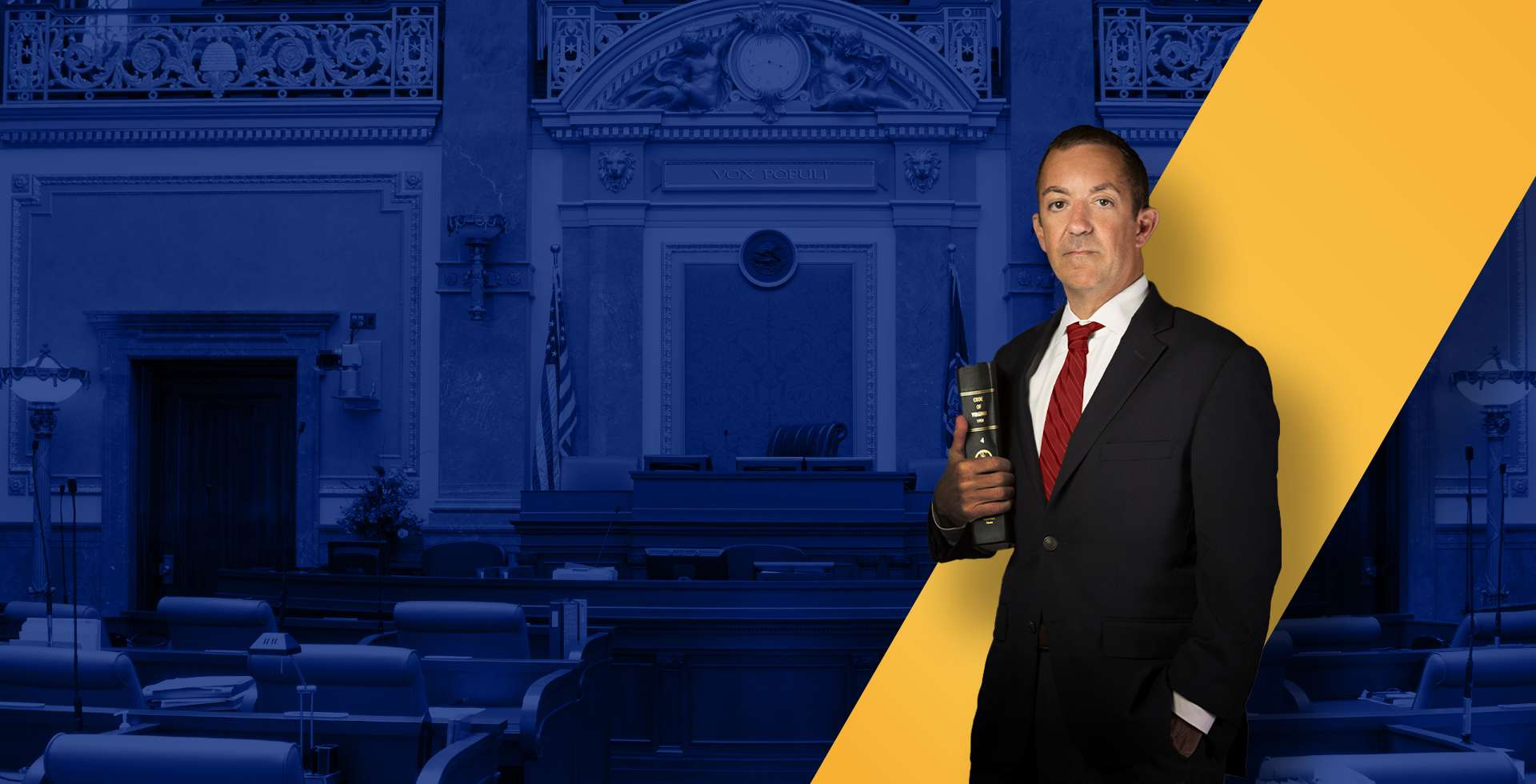 A Former Prosecutor
Now Fighting for You
Delivering personalized representation backed by more than 24 years of experience.
Newport News Criminal Defense Lawyer
Defending Your Rights Across Hampton Roads Cities and Counties
When your rights are on the line, you need a Newport News criminal defense lawyer you can trust to fight for you. With decades of experience in the criminal justice system, Attorney Scott Ehrenworth of Ehrenworth Law, PLLC can help you protect your future. As a former prosecutor, he knows the strategies used by your accusers and can build a defense that will provide you with the best possible outcome for your situation.
Attorney Scott Ehrenworth is able to help with criminal cases or accusations across all of the Hampton Roads metropolitan area, including Virginia Beach, Norfolk, Portsmouth, Chesapeake, Hampton, and surrounding counties. Whether you were charged with DUI, a drug crime, or a federal offense, our firm is here to take your side and aggressively fight for you. Don't go at your case alone. We offer after-hours appointments to meet you on your schedule, so you can get the representation you need when you need it.
---
Dial (757) 663-4477 now or fill out our online form to get started on your consultation.
---
6 Reasons to Choose Ehrenworth Law, PLLC
Former Prosecutor

Result Oriented Defense

Fierce Advocate for Our Clients

Over 24 Years of Experience

Honest and Understanding Service

Available for Calls 24 Hours a Day & 365 Days a Year
Your Freedom Is Our Priority
A successful criminal defense hinges on more than just knowing the law—you need an advocate who isn't afraid to fight for you. At Ehrenworth Law, PLLC, we can help you gain a clear picture of the charges and evidence against you in order to tell your side of the story. With the right planning, preparation, and attitude, we may be able to help you have your charges reduced or even dropped. In some cases, we can petition to secure a lesser sentence to keep you out of jail.
Being accused of a crime does not make you a criminal. You are to be presumed innocent until proven guilty, and Ehrenworth Law, PLLC can help you question the evidence filed against you. We have decades of experience handling criminal cases, and we use that to our clients' advantage. During your initial consultation, we can go over what you can expect throughout your case and how to best prepare for what's ahead.
Ehrenworth Law, PLLC also practices family law and estate planning. If you have issues involving how to prepare a prosperous future for your family, we can help. Attorney Ehrenworth has a Superb Avvo Rating thanks to his commitment to dependable, trustworthy counsel. Get started on planning your case today by calling (757) 663-4477 or contacting us online. We are also serving in the Hampton Roads Area.
Don't Jeopardize Your Future
Hiring an experienced attorney can help you save your reputation and protect you against a government aimed at destroying your future. Attorney Scott Ehrenworth has effectively defended thousands of clients, helping them restore their lives, and he can help you too!
Recent Case Results
Always Pursuing the Best Possible Outcome
Murder Case Dismissed

Murder Case Dismissed

Multiple Serious Theft Crimes Case Dismissed

Felony Evading & Eluding Case Dismissed

DUI Case Dismissed
Ehrenworth Law, PLLC has Decades of Experience As a former prosecutor in Portsmouth and Newport News for nearly a decade, Attorney Scott Ehrenworth has an in-depth understanding of what it means to be charged with a crime. With over 20 years of experience in the legal industry, he has built a reputation for effective defense for his clients. Since opening Ehrenworth Law, PLLC, Mr. Ehrenworth has focused his practice on criminal , family law , and civil litigation cases.
Putting People First
What Our Clients Have to Say
"I want to give a huge thanks to Scott for helping me! He's a great attorney, very professional and answered any questions I had along the way. I would highly recommend Scott Ehrenworth!"

- Former Client

"Because of Mr. Ehrenworth I am now working a good job, I have my degree and now I have my own house. I am so thankful for Mr. Ehrenworth! I highly recommend you hire him if you need help."

- Jasmine

"He is professional, dedicated and knowledgeable. He is a life saver. There are no words that adequately convey the gratitude I feel."

- Former Client

"Let him put his knowledge to work for you."

- Romeo

"I strongly recommend his services without reservation."

- Phil
Start with a Free Case Review
With a legal career spanning more than 24 years, Attorney Ehrenworth has earned a reputation for providing aggressive advocacy on behalf of his clients. Our firm has handled thousands of cases, and we have helped many clients to secure favorable outcomes for their future. Read more about what clients of Ehrenworth Law, PLLC have to say about our representation. We are committed to ensuring you get the best possible result for your situation, and we are prepared to do everything we can to help you preserve your interests. Call today.